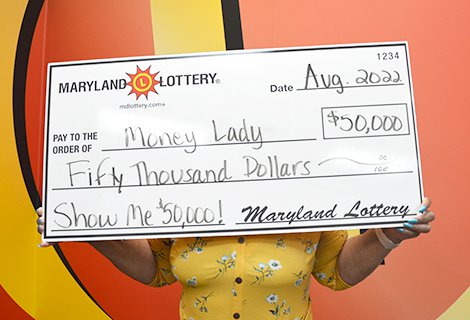 A Rockville resident became $50,000 richer playing a scratch-off lottery ticket.
The 66-year old Rockville woman picked up her winnings at Lottery Headquarters in Baltimore on Aug. 3, according to a news release.
"Money Lady", as she refers to herself, bought the lottery ticket at the Giant located at 625 Hungerford Drive in Rockville. She hit a few selections, but some of the ticket slots in the machine were empty. She said she "kept pushing and pushing until a ticket came out. Ant that ticket was the winner."
The retired military veteran has played Lottery games since 1979 and this is the first large Lottery prize she has won.
And what will she do with her winnings? At this time she does not have any immediate plans, but with three small grandchildren she said, "it is never too early to put money away for my grandkids' college."
The Giant store in Rockville will receive a $500 bonus from the Lottery for selling the winning ticket.
Maryland allows lottery winners to remain anonymous.