The second-largest Mega Millions jackpot ever remains unclaimed nearly one month after the lucky numbers were drawn.
Illinois Lottery officials on Thursday urged those with tickets for the July 29 drawing to check their numbers. The winning ticket, redeemable for a jackpot of $1.337 billion over 30 years or a lump sum of around $780 million, was sold at a Speedway gas station and convenience store in the Chicago suburb of Des Plaines. Winners have up to 12 months from the date of the drawing to redeem their tickets.
"For a prize of this magnitude, it's not unusual for a winner to take a little bit longer to claim the prize as they may want to seek professional legal and financial advice prior to claiming," Illinois Lottery spokesperson Emilia Mazur said in a statement to Newsweek.
"The Illinois Lottery will support the winner through the prize claim process to ensure a great winning experience and support any requests for anonymity," Mazur added.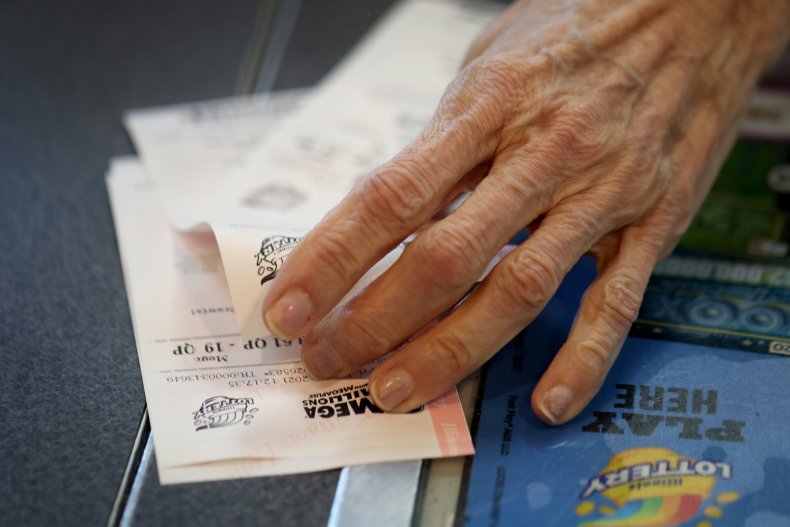 The winning numbers for the jackpot drawing were 13, 36, 45, 57 and 67, with a Mega Ball of 14. The drawing also had an optional Megaplier of 2X, which does not apply to the top prize.
Although rules on anonymity vary by state, winners of Illinois state lottery jackpots above $250,000 are allowed to remain anonymous if they choose to do so. Lottery officials ask that winners of large jackpots sign the back of the winning ticket as soon as possible and seek legal advice before claiming their prize.
A private appointment to claim the prize can be arranged by calling the Illinois Lottery Player Hotline at 1-800-252-1775 or by emailing [email protected].
"I'm sure they're going through a range of emotions," Illinois Lottery director Harold Mays told ABC-owned Chicago station WLS-TV. "We will work closely with the winner to respect any wishes for privacy, and support them in any way we can to provide a positive winning experience."
The July 29 Mega Million drawing was the third-largest U.S. lottery prize ever and only the fourth jackpot to exceed $1 billion. The largest jackpot was a $1.586 billion Powerball drawing held on January 13, 2016, whose three winning tickets were sold in California, Florida and Tennessee.
The two other jackpots to exceed $1 billion were a $1.537 billion Mega Millions prize won by a single ticket in South Carolina on October 23, 2018, and $1.05 billion won by a single ticket in Michigan on January 22, 2021.
Tickets for the multistate Mega Millions lottery, which is drawn every Tuesday and Friday night, cost $2 per play. The odds of winning the top prize are roughly one in 303 million.