A woman in Kentucky wound up winning $175,000 in a white elephant gift exchange after her first gift was taken from her during a company holiday party.
Lori Janes, an office manager and treatment coordinator at Harmon Dental Center in Louisville, said she had initially grabbed a $25 TJ Maxx gift card at a party on Wednesday but that a fellow employee decided to take the gift from her, per the game's rules, according to the Kentucky Lottery. 
Janes then got an opportunity to choose another gift and took the gamble on $25 worth of scratch-off tickets.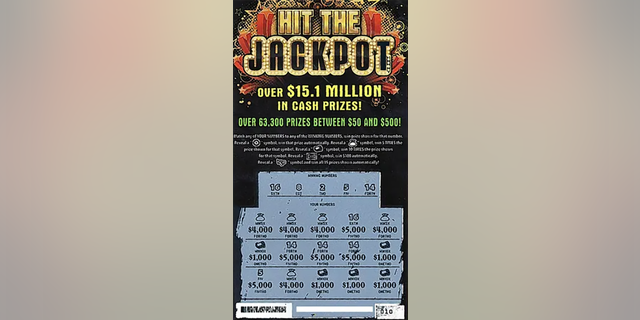 "Once it got to me, it was done and mine to keep. That's when everyone was telling me to scratch them off," Janes recalled to lottery officials, according to FOX 5 Atlanta. 
NORTH CAROLINA WOMAN WINS LOTTERY AND GIVES BIRTH ON SAME DAY: 'I'M SO THANKFUL'
The first of the scratch-off tickets ended up winning her $50, drawing some excitement from her co-workers, she said.
The excitement grew when she scratched a "Hit The Jackpot" ticket and ended up winning the game's top prize of $175,000.
"Everyone was going insane," Janes continued in her statement. "People were getting their calculators out and double-checking. A couple of people even scanned the ticket on the lottery's app, just to make sure." 
As for Janes, she "couldn't believe it."
"It was a twenty-five-dollar gift exchange, and I won $175,000!" she said.
POWERBALL LOTTERY DRAWING: WINNERS CAN REMAIN ANONYMOUS IN THESE STATES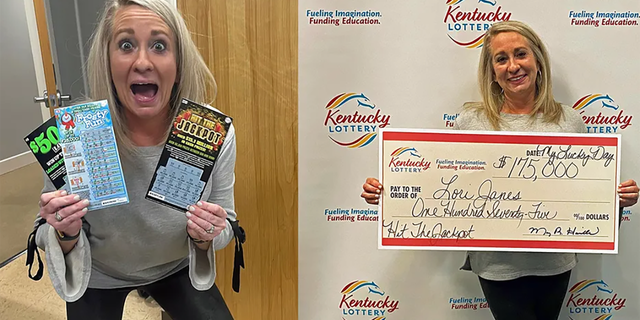 The lottery winner said she shared her excitement with her family, calling her husband and children from the party.
HOW TO UP YOUR CHANCES OF WINNING THE LOTTERY
They were skeptical at first, she said, but soon joined in the excitement. 
"We figured she didn't look at it right, but then we heard people in the background celebrating, it became real," said her husband, who was not identified.
Hours later, Lori and the family visited the lottery headquarters where she collected a check for her after-taxes net winnings of $124,250.
"This is so crazy. I'm truly blessed," Janes said.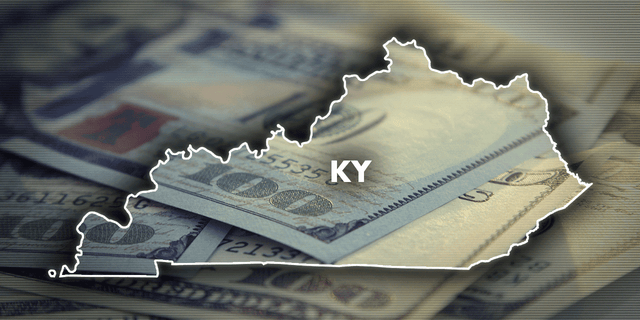 CLICK HERE TO GET THE FOX NEWS APP
Some of the funds will go towards paying off their family vehicles and her daughter's student loans, she said. 
The shop that sold the winning ticket, the Sunrise Market located in Fisherville, will receive a $1,750 bonus, lottery officials said.