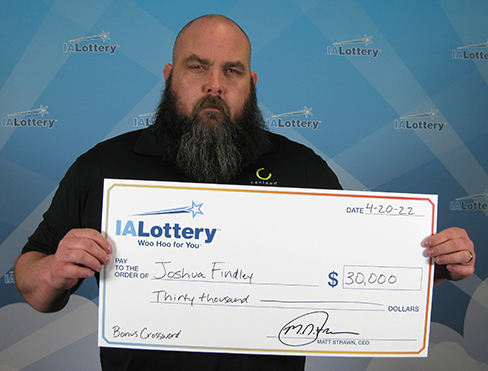 A Dallas County man is $30,000 richer thanks to a lottery ticket that was purchased by his mother.
Dallas County resident Joshua Findley is $30,000 richer after he scratched off a ticket that was purchased as part of an Easter gift by his mother. Findley was the 123rd top prize winner of the Iowa Lottery's "Bonus Crossword" game. His mother purchased the ticket at the Casey's in Adel on 816 Greene Street. Findley recently claimed his prize at the Iowa Lottery headquarters in Clive.
The "Bonus Crossword" is a $3 scratch game that has overall odds of winning at 1 in 3.52 and 144 top prizes of $30,000.
For more information you can go here
3497977297
Mozilla/5.0 (Macintosh; Intel Mac OS X 10_15_7) AppleWebKit/605.1.15 (KHTML, like Gecko) Version/15.4 Safari/605.1.15
184aca9176bcc097f6ce24bf53947b5e151260ab
1