Young players who enter the NBA go through an adjustment period.
The competition is highly skilled and uber-athletic, and their
lifestyle changes drastically. As a result, it usually takes a
season (or two) for top picks to get acclimated. 
So, when a top pick suffers a season-ending injury before their
rookie campaign begins, it's obviously less than ideal. At best, it
costs their team a year of development. At worst, it's an omen of
things to come.
The Oklahoma City Thunder's prized rookie, Chet Holmgren,
recently suffered a Lisfranc injury to his right foot while
defending LeBron James on a fastbreak at The CrawsOver Pro-Am in
Seattle. Holmgren doesn't have an alarming injury history, but any
seven-footer who weighs less than 200 pounds is going to raise
certain red flags.
While we've yet to see Holmgren compete regularly against NBA
players, he certainly looked like the real deal last season at
Gonzaga and in this year's Summer League. He's fluid on the
offensive end, where he can handle the ball and shoot from just
about anywhere. And defensively, Holmgren is a menace. His absurd
7-foot-6 inch wingspan enables him to erase shots that are launched
anywhere in his vicinity.
To summarize, Holmgren's injury is a real bummer for everyone
involved. Sure, the Thunder will suffer – and maybe get into the
Victor Wembanyama sweepstakes. (Wouldn't that be something?!) But
alas, it's always darkest before dawn. Holmgren is not the first
lottery pick to miss his entire rookie season, and there are
numerous examples of these players returning to their dominant
pre-injury form.
While guys like Larry Bird, Jerry Lucas and David Robinson all
missed their rookie seasons for non-injury reasons, we're focusing
on players who were sidelined after getting hurt. Julius Randle was
also left off this list since he technically played 14 minutes
prior to his season-ending injury as a rookie.
Let's look back at several high-end lottery picks who had to
postpone their NBA debut for a full year.
Joel Embiid
Embiid is the most obvious example. His foot injury cost him his
first two seasons in the NBA. He underwent surgery prior to the
2014 NBA Draft and had another surgery on that same foot the
following offseason.
The Philadelphia 76ers were patient with Embiid, allowing him to
miss the 2014-15 season and 2015-16 season. Once he was healthy,
Embiid returned for 31 games in 2016-17, averaging 20.2 points, 7.8
rebounds and 2.5 blocks per game. He also connected on 36.7% of his
three-point attempts.
Now, Embiid's injury issues are mostly behind him. He played in
68 games this past season, leading the league in scoring (30.6
points) while also averaging 11.7 rebounds and 1.5 blocks.
While he's suffered a few injuries in recent years, he's been
far more durable than expected. Embiid is a five-time All-Star who
has been named to four All-NBA teams and three All-Defensive
teams.
Blake Griffin
Griffin's pre-rookie-year injury was tough to stomach because he
fractured his kneecap in the final preseason game, meaning it
wouldn't have happened had he sat out that last exhibition
game.
Like Embiid, Griffin hit the ground running once he returned. He
was a refreshing mix of power, skill, size and speed not seen since
Shawn Kemp or Dominique Wilkins. He averaged 22.5 points and 12.1
rebounds per game in his first NBA season, winning Rookie of the
Year and never looking back.
Griffin is a six-time All-Star, and he's been named to five
All-NBA teams. He managed to revamp his game after his athleticism
dwindled, making an impressive transformation.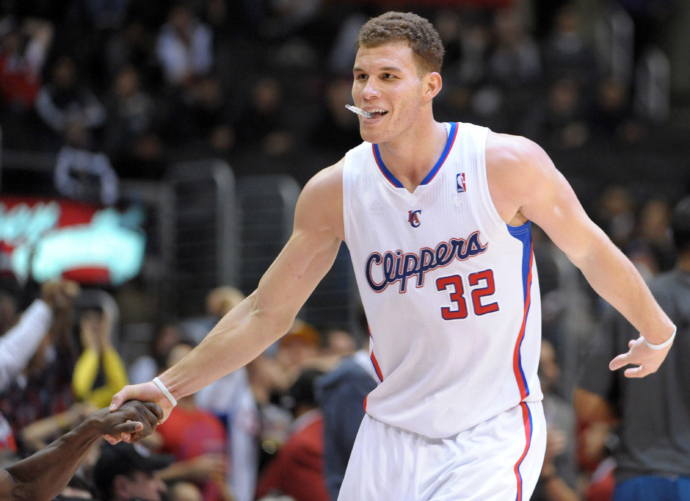 Ben Simmons
Simmons was the No. 1 pick in the 2016 NBA Draft, and he entered
the league with plenty of hype. 
Simmons' career got off to a slow start thanks to a broken foot
suffered before his rookie season. The nature of Simmons' injury
was less concerning than that of Embiid or Griffin. However, the
76ers' fan base was still awaiting the return of Embiid from his
pre-rookie-year injury, so they were understandably frustrated when
another top prospect was sidelined.
Fortunately for all involved, Simmons came back with a
vengeance. He averaged 15.8 points, 8.2 assists and 8.1 rebounds
per game in his rookie season, teasing fans with his unique mix of
size and speed. While he's yet to completely reach his full
potential, Simmons was obviously unaffected by his foot injury. He
won Rookie of the Year in 2017-18, and he's now a three-time
All-Star.
Nerlens Noel
Before Embiid landed in Philadelphia, there was Noel. Noel was
projected to be a top-three pick in the 2013 NBA Draft, but then a
collision with the basket cost him the end of his freshman season
at Kentucky. Noel was ultimately drafted No. 6 overall by New
Orleans, with the understanding that he'd miss a considerable
amount of time. Noel was eventually dealt to Philadelphia as part
of the Jrue Holiday trade, which was Sam Hinkie's first move in
Philadelphia.
Noel rehabbed his torn ACL with the 76ers and missed the 2013-14
campaign. The following year, he returned and played 75 games.
While Noel lacked a jump shot, he made an immediate impact,
averaging 9.9 points, 8.1 rebounds and 1.9 blocks in 30.8 minutes
for the 18-64 76ers.
Noel's career never reached the heights that some hoped, but
that has little to do with his ACL injury. He's grown into an
impactful backup center, capable of starting for stretches for
a playoff-caliber team. 
Michael Porter Jr.
After being ranked the top high school player in the country,
Porter suffered a back injury that required spinal surgeries in
2017 and 2018. Despite only playing three games at the collegiate
level, Porter was still selected No. 14 in the 2018 NBA Draft based
on his high-school dominance and potential.
Porter was viewed as a risky selection for the Denver Nuggets.
After all, the Los Angeles Clippers' team doctor had written a report projecting that
Porter may never play again.
After missing the entirety of the 2018-19 season, Porter
returned the following year and played 55 games. In 2020-21, he had
a breakout campaign, averaging 19.0 points, 7.3 rebounds and 2.8
threes per game.
Unfortunately, his back issues would surface again last season,
as he needed another back surgery that caused him to miss all but
nine games. 
Greg Oden
Oden's story is the saddest of the bunch. He was projected by
many to be a generational talent. He was taken No. 1 overall in the
2007 NBA Draft, one pick before Kevin Durant.
After one Summer League game, his knees were already a problem.
He underwent microfracture surgery on his right knee before the
season began. At the time, he was the first No. 1 pick to miss his
entire rookie year since David Robinson in 1987.
Oden played in only 105 games across three NBA seasons,
suffering season-ending injuries in 2007-08, 2010-11, 2011-12 and
2012-13. He retired with career averages of 8.0 points and 6.2
rebounds per game. 
***
Lottery picks are supposed to play. They are young and vibrant,
and they represent hope for a team's future. While incredibly
scary, season-ending injuries can be more of a bump in the road
than a demolition. Holmgren seems to have a very bright future, so
let's hope his injury is more of the former.